Thesis 2.0 is worth using framework and we are happy to announce our second giveaway for our users, we are giving away thesis 2.0 theme for our readers. Being True, I love Thesis Framework and its good to work with it everytime. Sometimes, it ticks my mind to use normal wordpress themes or switch to genesis framework, but ultimately Chris Pearson's tweets lead me to use Thesis Theme. He is influential and helpful at the same time.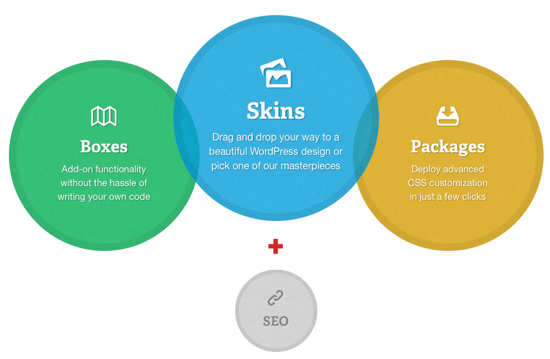 Talking about Thesis 2.0 Theme, I will say its a again a good feature to change and manipulate the elements using Drag and Drop feature. It will definitely be helpful for those who are not familiar with code part, Thesis 1.x was all about coding, where you had custom.css and custom_functions.php to manipulate elements.
So, lets talk about the giveaway, its simple giveaway, and you can have a chance to dress up your wordpress blog with the gorgeous Thesis 2.0 Theme Framework. Here 's full Thesis Theme 2.0 Review.
What you have to do is just add me on your Google Plus circles. I just need some friends to talk over Google Plus, that's all. Just add me in circles and you are done. If you would like, you can tweet this post too.
Add me to your Circles and you are done with the participation. Don't forget to report your Google Plus Username in the comments section and also it will help me know of your participation.
There will be 5 winners who will be given Thesis 2.0 Theme Framework.
The Giveaway will end up on 28th of this month. Well, good luck all the participants.