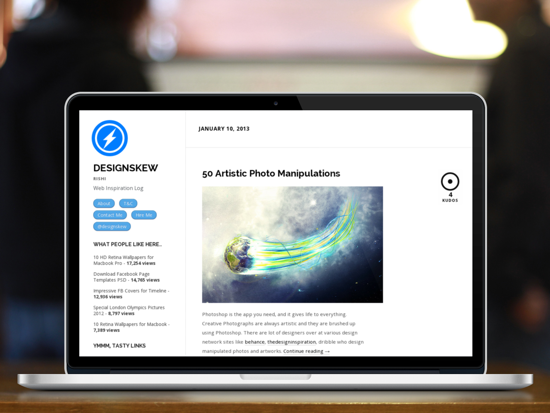 PlaceIt is web based app helps users to generate realistic screenshots for their product on various devices. You can upload your screenshot or enter your URL and the app can result beautiful screenshot on various devices including almost all apple devices.
PlaceIt is an online application created by Breezi, which is a responsive site builder tool. It is a simple drag and drop based tool to create screenshot of your work which you want to show off. You enter any URL, or upload a screenshot and it will return you the realistic picture of your screenshot. Your screenshot will automatically be rendered with attractive glossy effect.
It can also help designers and developers to show up their products, themes and plugins beautifully. PlaceIt makes it easy and helps saving time for the work we need to do in Photoshop to beautify our products. Though if you don't upload your own screenshot, and use a URL instead, then the site uses URL2PNG site for capturing the screenshot.
There are many such tools which lead you to the same result, but considering in mind the time and work needed, placeit is good tool for achieving what you want. Here are some more samples of screenshots generated by PlaceIt.