Pros
Powerful marketing automation at a fraction of the cost of enterprise-level solutions
Keep a better eye on your leads and consumers.
Reporting on Performance Visually
Mobile View Customization
Drip Email Campaign to Keep You In Touch
Cons
No social media integrations are available.
SMBs require better pricing options.
One of them is Ontraport's sophisticated CRM, which allows you to automate your business with no effort. One of the best-kept secrets of business and marketing automation is Ontraport.
Today's Ontraport review will take a new approach since the service seems to be unlike any other marketing software we've seen so far.
What am I referring to?
Now, here's the intriguing aspect of Ontraport. While Ontraport clearly markets itself as an email marketing provider, it is not your average email marketing solution.
Rather than that, it has the sense of a CRM program that also has email marketing tool features. As a result, I like to think of it as a CRM platform first, followed by marketing automation.
Okay, I get what you're thinking at this point. Haven't we previously analyzed a slew of different automation software packages that integrate email marketing and customer relationship management? How is Ontraport unique?
As it turns out, you are correct. Indeed, we've evaluated a variety of technologies that integrate marketing automation with CRM. Indeed, there are several solutions available.
Mailchimp, along with ActiveCampaign and SendinBlue, is one of the most popular. And, certainly, each of them is capable of email marketing automation and customer relationship management.
However, here is the kicker. While their email marketing capabilities are rather strong, their supporting CRM capabilities are somewhat limited.
In other words, they are incapable of competing with specialist CRM systems. The majority of them are limited to basic CRM. On the other side, Ontraport has been lauded for its ability to combine superior CRM with marketing automation.
This is the kind of solution you'd consider if you're tasked with developing intricate CRM routines that correspond with your marketing goals. However, how dependable is the platform as a whole in this regard?
Let's find out by going through each of its key capabilities in detail. This Ontraport review contains all of the information you could possibly need regarding the program.
Therefore, bear with me as I lead you through an overview of Ontraport's capabilities, including the elements that stand out in terms of user experience, contact management, campaign creation, automation, and CRM.
And, since I'm a stickler for details, this Ontraport review examines the company's customer assistance as well as its price structure.
Therefore, without further ado, let us begin with an Ontraport review!
Ontraport Review: What is Ontraport?🔥
Ontraport is a business automation platform that incorporates a customer relationship management (CRM) component. Ontraport was ranked No. 71 on Forbes' list of "America's Most Promising Companies."
Ontraport was created in 2006 in Santa Barbara, California by Landon Ray, Pin Chen, and Steven Schneider.
Ray, a former flower seller who became a Wall Street trader, said that he was "running another firm and went into the same challenges that many entrepreneurs go through, and couldn't believe there wasn't a clear answer."
The three co-founded the small company automation platform Office AutoPilot (predecessor of Ontraport) in 2008 from a backyard yurt.
Ontraport Review: Major Features🤔
Some more major features of Ontraport review:
1. Tracking:
This option displays information about who is engaged with your content. Unlike most other analytic tools, Ontraport monitoring not only informs you how many visitors are visiting your website, but also who they are, which sites they visited, and when they visited.
You may monitor users by the campaign, lead source, medium, content, or phrase and get notifications when someone downloads your product; a hot prospect views a certain landing page; or whatever else.
2. Sites:
This plugin enables you to easily connect WordPress sites and build stunning landing pages with drag-and-drop. When we examined Ontraport before, this module did not operate on Google Chrome, but this time we were able to develop a lovely landing page.
It's an excellent feature for selling information items or online tutoring. You may host films and other material for your clients, establish an endless number of membership levels, and gradually improve members' access as they pay.
3. Affiliate Program Management:
This section allows you to administer your affiliate program. In minutes, create a customized partner center on your own website and provide them with all the resources they need to promote your company.
You may develop various affiliate programs to promote distinct items or categories of partners. Additionally, you may automate commissions or manually punish them upon viewing.
4. Sales:
If you manage an online eCommerce firm, you're going to like Ontraport's sales module. You may see all of your customers' purchases, the items you offer, and produce various data such as sales reports, subscriber retention reports, transaction logs, and open orders.
While Ontraport excels at the fundamentals of e-commerce, Infusionsoft outperforms it. To begin, Ontraport lacks Infusionsoft's fully featured shopping cart.
To get a comparable level of functionality, you must combine Ontraport with 1 Shopping Cart, a well-known, independent shopping cart solution.
Payment processing and payment plan management are simplified with Infusionsoft: Infusionsoft has a built-in merchant account called Infusionsoft Payments, while Ontraport does not.
5. Tasks:
The task management system automates the majority of operations and saves considerable time.
You may allocate prospects to the appropriate team member and route leads depending on a variety of indications (zip code, job title, website visits, etc.). You may also decide how leads are routed on a percentage or round-robin basis.
It's inconvenient that you can't add a new task when viewing your tasks; you must go to Messages or Contacts to do so. Additionally, there is no integrated calendar for viewing tasks and appointments.
6. Settings:
It's a little menu that lets you add/edit/delete custom fields, import contacts, control lead routing, and scoring, manage scheduled broadcasts, and alter the merging fields' default value.
Alternatives of Ontraport 🤷‍♀️
Ontraport is a powerful marketing automation tool that helps small business owners and entrepreneurs to grow their businesses. However, there are a few alternatives to Ontraport that may be a better fit for certain businesses. Here are a few of those alternatives:
1. Infusionsoft 
Ontraport is a powerful email marketing automation tool, but it can be expensive for small businesses. If you're looking for an alternative to Ontraport, Infusionsoft is a great option.
Infusionsoft is a cloud-based CRM and marketing automation tool that helps small businesses grow sales and save time. It offers all of the features of Ontraport, plus more, for a fraction of the price.
One of the best things about Infusionsoft is its flexibility. You can use it to manage your entire sales process, or just specific parts of it. You can also customize it to fit your unique business needs.
If you're considering Infusionsoft as an alternative to Ontraport, here are some things to keep in mind:
1. Infusionsoft is more expensive than other email marketing tools like MailChimp or Aweber. However, it offers more features and flexibility than those tools.
2. Infusionsoft is a cloud-based tool, so you can access it from anywhere with an internet connection.
3. Infusionsoft integrates with a wide range of other software applications, making it easy to manage your entire sales process from one platform.
4. Infusionsoft is very customizable, so you can tailor it to fit your specific business needs.
5. If you're not sure if Infusionsoft is the right tool for you, they offer a free trial so you can test it out before you buy.
2. ActiveCampaign 
In the marketing world, there are a lot of different options for software and tools. Among the most popular are ActiveCampaign and Ontraport. While both have their pros and cons, ActiveCampaign may be a better option for some businesses.
ActiveCampaign is a tool that helps businesses with marketing automation. It allows you to create automation based on customer behavior, such as when they sign up for a mailing list or make a purchase. You can also use it to send targeted messages to customers based on their demographics or interests.
One of the biggest advantages of ActiveCampaign is its price. It's much cheaper than Ontraport, and it offers many of the same features. In addition, ActiveCampaign is very user-friendly, which makes it easy to learn and use.
However, there are a few downsides to ActiveCampaign. First, it doesn't offer quite as many features as Ontraport. Second, its customer support can be a bit lacking at times.
Overall, ActiveCampaign is a great alternative to Ontraport for businesses that are looking for a more affordable option. It's easy to use and has many of the same features as Ontraport. However, its customer support could be improved upon.
3. AWeber
Aewber is a great alternative to Ontraport for a few reasons. First, Aewber is much more affordable. It starts at just $19/month, whereas Ontraport starts at $99/month. Second, Aewber is much easier to use.
It's intuitive and user-friendly, whereas Ontraport can be a little confusing for new users. Finally, Aewber has more features than Ontraport. It includes things like surveys and polls, which Ontraport doesn't have.
If you're looking for an affordable, easy-to-use email marketing tool with lots of features, Aewber is a great option.
Ontraport Review: Ontraport Pricing💰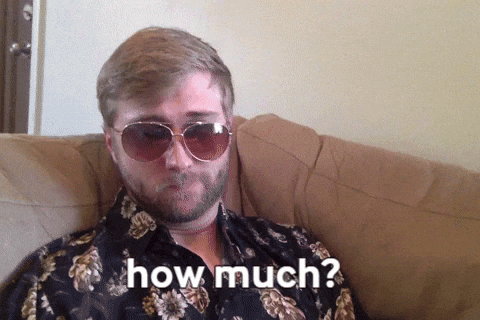 They have four pricing plans to offer:
Basic ($ 79 per month): This includes 1000 contacts and a lot more.

Plus ($ 147 per month): This includes 2500 contacts and a lot more.

Pro ($ 297 per month): This includes 10000 contacts and a lot more.

Enterprise ($ 497 per month): This includes 20000 contacts and a lot more.
They also offer a 14-day free trial.
Social Media & Customer Review: Ontraport👌
FAQs on Ontraport Review✅
Is Ontraport a good fit for independent contractors and small businesses?
Apart from a limited-time free trial, the most basic Ontraport plan costs $79 per month, which many beginners find excessive. It does, however, have one of the greatest form, email, and landing page editors I've seen, as well as some of the best automation features I've seen. Ontraport's pricing structure, on the other hand, does not scale, which is a deal-breaker for bloggers and small company owners. The entry-level service, which costs $79 per month, is limited to 1,000 contacts. If you want more contacts, you may subscribe to the Plus plan, which is double the price for 2,500 connections. If you reach that threshold, you must subscribe to the Pro plan, which includes 25,000 contacts but costs $297 per month.
What is the price of Ontraport?
They're competitively priced at $297 per month, including no setup costs and two hours of free onboarding calls. You get full access to the platform's features, as well as the ability to store and send up to 25,000 contacts and 100,000 emails. While some alternatives may offer a cheaper entrance price, Ontraport will almost probably cost you 5-10 times as much for the same amount of connections and capabilities. They're scalable, which means they'll grow with your organization and eliminate the need to alter systems later.
Is Ontraport compatible with third-party integrations?
While Ontraport provides an API and 24 partner connectors, its infrastructure for third-party applications pales in comparison to Infusionsoft's marketplace, which now has 348 apps and integrations.
Is Ontraport an appropriate platform for eCommerce businesses?
Automatic credit card payment collection, upsells, cross-sells, cart abandonment, and credit card expiry notification automation are just a few of Ontraport's outstanding eCommerce features. It enables you to construct custom objects, a capability formerly reserved for corporate systems like SalesForce, Marketo, and Eloqua. You may create relationships between many databases using custom objects that are unique to your organization.
Quick Links:
Conclusion: Ontraport Review 2023🤨
While Ontraport is adaptable to practically any form of company, it is optimized for educational institutions and membership-based websites (membership sites).
Therefore, if your firm fits any of these descriptions, you may want to give the Ontraport review a try.
However, do not misunderstand me. Other categories of users are not excluded from the platform. Businesses in other industries may continue to use Ontraport's capabilities.
Indeed, marketers and salespeople in over 63 countries continue to rely on Ontraport to provide intelligent automation and client relationship management.