Graphic Designing is surely an Interactive and Creative Process. It includes various branches like Logo Designing, Posters, Infographics and much more. If you are not in the field of Web Designing or Graphics Designing, with this article, you would get to know how the process of Graphic Designers goes.
Well, if you are into the field of Graphics and Web Designing or Building your Portolio, then you must be knowing how it all starts. We have gone through the web and since it is easy to understand Infographics instead reading bunch of words, we would like to explain the process with the help of an Infographics created by @shanesnow and Carrington College.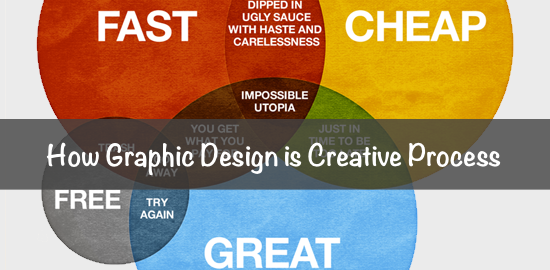 This Infographic is really interesting, and if you go through the whole Infographic and read it step by step, you will get to easily understand the process.
Quick Links
Conclusion
The Infographics is pretty well made and says all we need to know. If you compare both the Infographics, it is contrasted in both the Infographics that Graphic Designing and becoming Graphic Designer can lead you to two sides, if you work well and smart, it would lead you to more quotes and contacts, and your portfolio will definitely showcase much of those sites.
The black side where the Graphic Design Process can lead you is freedom. This could happen if you ignore your clients, and if you pretend that you are already working with so much of clients. Also, never loose the hope of getting a quote in your mailbox, because you never know what is going to turn in future.
Don't forget to leave your views and response to the title.