Pros
Super easy to set up
Syncs with your sales pages and your emails
Different Pricing Plans
Authentic Evergreen Camapigns
Runs same promo for everyone landing on the funnel.
Amazing Countdown Timers
Offer or Promotion be taken by everyone
Free Trial
Cons
Works with single product upsells
No Integrated Tracking
No options to save templates
Deadline Funnel is simple to understand and easy-to-use. It has an outstanding user-interface, and it is user-friendly as well. The sales pages in this funnel will help you grow your business with some fantastic advanced features, boosting your sales and providing you profits.
I've been using Deadline Funnel for almost a year, and I'm thrilled with the results! As an online business owner, finding a way to encourage potential customers is critical; one of my favorite techniques has been countdown funnels.
The trouble was I wanted something robust but also had customizable features so that I could optimize it for my brand. That's when I found Deadline Funnel, a powerful yet user-friendly software with customizable components and automated waitlist reminders.
After running countless experiments on using the tool best, I am happy to share my insight into what makes this such an effective marketing automation solution!
In this guide, we will talk about:
What is a Deadline Funnel?
Why do you need a Countdown Timer?
Types of Countdown Timers?
What is Urgency in Marketing?
How Urgency is Different from Scarcity?
Deadline Funnel: customer support and user interface.
What are its pricing plans?
Pros and Cons
Finally, we will talk about how it works for you.
By the end of this Deadline Funnel review, you can determine whether it is worth your choice.
Let's look at the Deadline Funnel Review 2023, which covers everything from pricing to features and functionality.
Deadline Funnel Review 2023: Must-Have Marketing Tool?
Deadline Funnel is a fantastic tool that can do everything required to convert leads into customers. You can use this tool on various projects to increase your sales by up to 30%.
Deadline Funnel is a tool that generates scarcity and urgency to motivate people to act by creating deadlines and limiting product quantity.
You can integrate Deadline Funnel into your business and watch your digital product sales skyrocket. It generates revenue all year. As a result, you can gain customers 24 hours a day, seven days a week.
This Deadline Funnel Review aims to discuss this incredible marketing tool, including its features, pricing, pros, and cons.
These tips will assist you in successfully developing your business in digital products that are best suited to your needs.
What is a Deadline Funnel?
Deadline Funnel helps you create authentic evergreen funnels and offers that convert leads into customers. These funnels work throughout the year, giving you excellent leads.
Deadline Funnel allows you to add deadlines to products and create countdown timers. People are more likely to act and make a purchase when there is a sense of urgency, like a limited-time offer.
This will help you generate more leads and sales. It can assist you in creating a sense of urgency and scarcity for customers and clients to convert them into buyers.
Deadline Funnel includes a timer and a call-to-action button to insert and move your logo. You can also make timers with specific brands and colors. Personal offers and Deadlines can help you grow your online course.
For example, if you have a product, like a pre-recorded webinar, and you want to allow people to have it for three days, Deadline Funnel ensures that you will do what you said, even if it is for a limited amount of time.
Read in detail about Deadline Funnel features and Alternatives here.
Why Do You Need a Countdown Timer Like Deadline Funnel?🔥
After understanding how the features work, knowing how exactly a countdown timer works is essential.
This tool is fantastic. It will do stuff that you can't even imagine.
You can use this on various projects; its conversion rates give us the best results. Scarcity and Urgency elevate the customers and users to buy items, which provides you with sales where you can develop your business.
In Deadline Funnel, you can create a deadline to purchase those items, and because of that deadline, customers will not postpone your purchase, and the sales increase. 
In other software, what happens is that when you are starting a launch on Monday, for example, then basically, you're telling people when the launch ends, like on Sunday, so manually, you will have to come and stop the launch.
But those days are over because what you do with the Deadline Funnel is amazing. Every one of your subscribers or your audience will have their Deadline based on when they sign up for your things.
For example, if someone signs up for your newsletter and receives an email at 10 a.m. with an offer that expires in three days and clicks on it, the timer will start only then. And the beauty of it is that they have a technology where the data is consistent regardless of where they log in.
Essentially, inside the email, you have a countdown that is also running out, and this is highly effective because people like to take advantage of the offer before it expires.
3 Types of Countdown Timers
There are three kinds of countdowns that you can use:
Floating Bar Timer: You can show this timer at the top or bottom of your page.
Inline Timer: Use HTML to put a timer anywhere on a page.
Email Timer: Display a timer within your emails.
It's important to note that, unlike many other countdown timers, Deadline Funnel uses multiple ways to stop users from skipping over your limited-time deal. I've seen countdown timers that start over when a user deletes the cookies from their browser or changes to a different device. This can hurt your trustworthiness.
But with Deadline Funnel, you don't have to worry about this. It knows who each guest is by using their email addresses, IP addresses, and computer cookies. That's why it's wise to use Deadline Funnel in an email series for a limited-time deal. It makes your sales strong and helps you keep your credibility.
Want to know about Countdown timers in detail? Check out this post-
What is Urgency in Marketing?
In simple terms, marketing urgency means creating promotions that encourage people to take action quickly. ⏳
This is achieved by setting a specific deadline:
Fixed Deadline: Same for everyone.
Evergreen Deadline: Different for each person.
These deadlines usually apply to things like:
Offering a big discount
Giving an amazing bonus
Closing orders/enrollment
Example of companies using urgency
You can even combine these to make an offer too good to resist. 😄
Companies, big and small, use urgency a lot. Check out some examples below:
Example #1: Amazon
Amazon does quick promotions. They show a timer for how long the offer lasts and how much is left. It makes you think, "I only have an hour and there's just a few left!"
Example #2: Black Friday
Black Friday is all about urgency. It's only a few days in November, but the deals are great. Timers are everywhere, counting down the days.
Example #3: ThriveCart
ThriveCart handles my course checkout. They guarantee a price for some time. Sometimes, though, it might feel like the price will go up soon, even if it's been the same for years! 🤷‍♂️
These examples show how urgency can make us act fast. 😉
How Urgency is Different from Scarcity?
Urgency and scarcity are two different strategies used in marketing to motivate customers to make a purchase.
Urgency is a state or condition that requires immediate action or attention. In marketing, it is often used to incite quick decision-making from customers, leveraging time-limited offers or deadlines to drive immediate action.
Scarcity, on the other hand, refers to a situation where the availability of a product or service is limited. In the marketing context, scarcity tactics might involve highlighting the limited quantity or availability of a product, inducing customers to act out of fear of missing out.
While both strategies aim to prompt immediate customer response, they operate on different principles: urgency leverages time, while scarcity depends on resource availability.
What is Fake Urgency and scarcity like?
The use of urgency and scarcity tactics by online businesses has been around for years, but the problem is that these tactics are often disingenuous.
Many websites have timers to push you to buy, but if you were to revisit the site the next day, the timer would simply start again, and the deal would still be available. This lack of authenticity can break the trust of customers.
That's where Deadline Funnel is revolutionary. Not only can it provide genuine, authentic timers, but it can also make the deal inaccessible after the deadline has passed.
With this tool, businesses can track various metrics and redirect leads to offer expired pages, ensuring they don't lose trust with potential customers.
Deadline Funnel Customer Support: How Good It Is?👌
Deadline Funnel offers excellent customer support. Nowadays, many companies don't provide much help. The deadline funnel also provides documentation support for more detailed guides.
It can feel freezing with many companies you might deal with, especially companies who wish to have a passive approach to business, but with Deadline Funnel, that's not the case.
Deadline Funnel's customer support stands out for its personalized service.
Even the founder manually recorded audio with my name in it. In the later section, I have shared a few Deadline Funnel Customer Reviews and Testimonials, most of which talk about its stellar customer support. 
It was peculiar to your questions.
I think that's crucial as, in the hospitality business, you still have to take the time to serve your customers, which you don't like because you want freedom, passive income, and all of that.
This is important to me, and I appreciate that the deadline funnel demonstrates higher customer support excellence.
Deadline Funnel User Interface and Integration 👉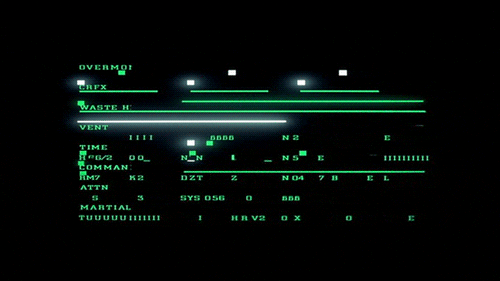 Deadline Funnel has an easy-to-use interface that is simple to understand.
You can create sales pages easily and build traffic for your network. It is highly recommended that business owners and marketers develop their businesses from scratch. 
In this funnel, you can create timers you can have inline timers, which is where you have somewhere on your page where you can put it in the actual page text if you like, but then you also get floating bars which are at the bottom so when you scroll it stays in the bottom. 
You can create a floating bat where you can go and edit settings.
All you have to do is insert the offer page, and then you can automatically redirect when the deadline expires, and anyone who comes to this page after the deadline has passed will see this page.
So, the deadline is legitimate for everyone, but you can have the timer on your sales page and it in your emails. You can embed it in your emails. 
Want to read about Deadline Funnel pricing plans? Check out our blog here.
Integrations
Deadline Funnel provides a variety of integrations that empower you to create powerful and effective automated marketing campaigns.
You can sync Deadline Funnel with your email service provider, webinar platform, membership site, or CRM system to create personalized customer experiences that increase conversions and drive higher revenues.
Here are a few popular integrations that can help you get the most out of Deadline Funnel:
Email Service Provider Integrations: Connect your favorite email service provider and automate follow-up emails to optimize conversions. Create personalized emails triggered by specific actions, like when someone signs up for a webinar or accesses content within your membership site.
Webinar Platform Integrations: Leverage Deadline Funnel's integration with popular webinar platforms to ensure attendees can access the right content at the right time. Use deadline-based email sequences and automated reminders to increase engagement and conversions further.
Membership Site Integrations: Keep your members engaged and motivated by integrating deadline-based campaigns into your membership site. To increase conversions, you can add personalized offers, discounts, and exclusive content.
CRM System Integrations: Keep your customer data in sync with Deadline Funnel by integrating with popular CRM systems like Salesforce and Infusionsoft. Automate lead assignments, follow-up emails, and notifications for increased efficiency.
Integrations offered are:
| | | |
| --- | --- | --- |
| AWeber | Close.io | Flodesk |
| Actionetics | ConstantContact | GetResponse |
| AutoRespond | ConvertKit | HubSpot |
| Chatfuel | Demio | Instapage |
| ActiveCampaign | Drip | Kajabi |
| ClickFunnels | Easy Webinar | WooCommerce & More |
Deadline Funnel: Pros and Cons 🙋
The pricing plans are helpful for users who want to develop their business, but before investing money in this, we should know their pros and cons. They are as follows: 
| | |
| --- | --- |
| Pros | Cons |
| It is super easy to set up where you can see it on the sales page and emails. | The multi-dimensional impact option is missing in this software. |
| Deadline Funnel syncs with your sales pages and your email, which is pretty cool.  | People are more likely to offer you a promotion when your countdown timer works. |
| You can get different pricing versions, which it offers to the users. | |
| You can generate leads and create offers to convert conversions into sales.  | |
| It essentially allows you to create a bespoke deadline for everyone who comes into your funnel. | |
| It provides you with an authentic, evergreen offer.  | |
| You can run an offer or a promotion where every person will get that promotion and bring traffic to your sales.  | |
| Instead of running one big promotion, you can run the same promo for everyone in your funnel. | |
Top Deadline Funnel Alternatives & Competitors
We have understood how the pricing plans and pros and cons work for you, which is the best option. Now, let's discuss Deadline Funnel alternatives. 
Deadline Funnel does have some alternatives, and one of them is ClickFunnels. ClickFunnels offers software to help improve sales conversions. You should check out the detailed comparison between Deadline Funnel and ClickFunnels.
Differences between Deadline Funnel and ClickFunnels:
| | |
| --- | --- |
| Deadline Funnel | ClickFunnels |
| Deadline Funnel, for one thing, is only the timer. | ClickFunnels has landing pages and other stuff like this.  |
| Deadline Funnel also has Integrations.  | ClickFunnels has different integrations to build a landing page. |
| It generates traffic through sales conversions. | It creates traffic through leads. |
| It has a Countdown Timer. | |
| It can be used to sell products digitally across the board. | It can build a landing page or sales page to develop your website. |
Quick Links
FAQs On Deadline Funnel Review
✅ How does Deadline Funnel work?
The countdown timers in the deadline funnel accurately track time, so you don't have to worry about anything else. You can click on refresh, and the timer starts over again, where it might be monitoring things like cookies. So, when a person clears their cache or cookies from their browser, then they can go through your funnel and get you a special offer all over again.
💥 Is Deadline Funnel worth it?
Yes, it is worth it. Deadline Funnel has proprietary software that works well. I haven't found another software with the timers that has the redirects or has the expiring links with the integrations and all of those things in one. So, it is a good software for the users.
🏆 How does Deadline Funnel integrate with other software?
Deadline Funnel integrates with many other software options, including WordPress, email marketing software, page builders, funnel software, online course software, and a lot more. You can run a multi-dimensional campaign where you're sending the timers out in the email. Still, when they go over to your course and go over to different platforms on your website, they can see the same timer, which is still calculating.
👉 What's the difference between API integration and opt-in form integration?
API Integration is one of the best methods to integrate with email service providers with ease. Because of its flexibility. If you use ESP that isn't supported by the API Integration, then Optin forms Integration.
🥇 Does Deadline Offer Free Trial?
Yes. Deadline Funnel offers a 14-day free trial for the users. After the trial period, users can choose the desired pricing plans.
💼 What is the Evergreen funnel?
An evergreen funnel is an automated sales funnel, Which means that when someone signs up for your email, they will receive the funnel without you involved in it.
🎉 How do I use UTM parameters with Deadline Funnel?
Adding the UTM parameter with Deadline Funnel is a cakewalk. Just simply add the UTM code to the email link.
Deadline Funnel Review Conclusion: Is Deadline Funnel Worth Getting?  
 In Deadline Funnel, you can have legitimate timers to add upsells to post opt-in pages.
In conclusion, Deadline Funnel is a fantastic tool that can help increase your conversion rates and grow your business. If you're looking for a way to create urgency and scarcity around your products or services, then Deadline Funnel is worth considering. Have you used Deadline Funnel before? What were your results?
I hope this Deadline Funnel Review might have helped you decide whether this scarcity marketing tool is the right choice for you.
Sustainable profits are a byproduct when you add (real) urgency to your offers.